Do you own land or have pasture, native grass, crop residue or cover crops available to be grazed? Or do you need extra grazing land or forage for your livestock this year?
The New Mexico Grazing Exchange, created by the New Mexico Healthy Soil Working Group, is an online portal to match contract graziers or livestock producers with landowners and operators looking for animals to graze their land. We believe livestock integration on farmland and proper management of grasslands are key to increasing overall soil health.
It's easy to get started!
First, click the "Create Account" button in the top right corner of your screen.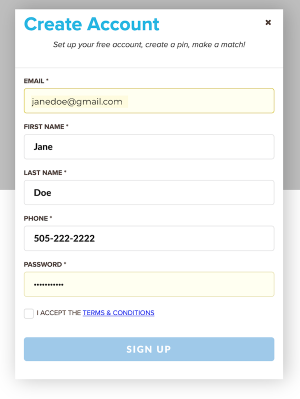 Enter your email, name and phone number before creating a password and accepting the terms and conditions. You're in!
Once You're In, Now What?

In the "Dashboard" you'll be able to create a pin or update your profile. 

For livestock, you can choose from cattle, sheep, or other. For land, you have options for pasture, native, crop residue or cover crop.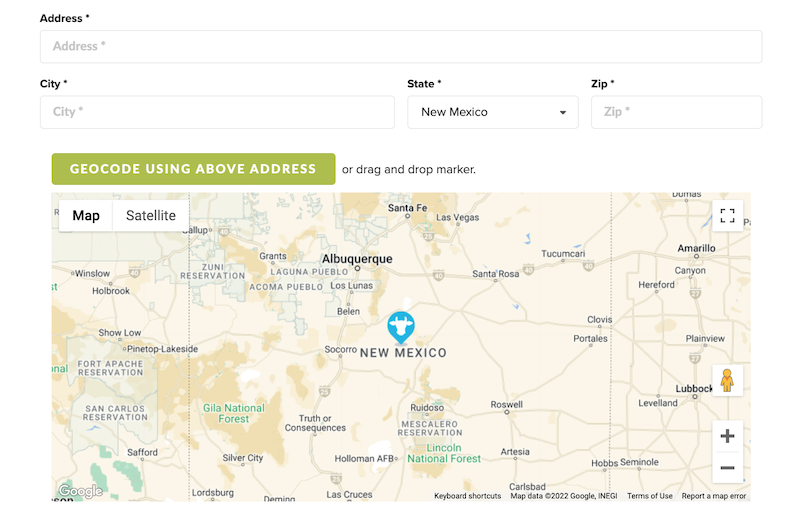 Enter the address where the land or livestock is located or zoom in and drag the pin itself around on the map until you've positioned it on the correct location. Then follow the prompts to fill out the rest of the details for your pin. You can even add a photo of your pasture or cattle! If you enter two or more pins using the same address, they will all be positioned just slightly away from one another, so they can more easily be seen. Once you're done, accept the terms and conditions and hit "Save."
Now you can see your pin on the interactive map along with others showing exactly where fields are available for grazing, and also livestock producers who have animals they are looking to move to grazing sites.
In the search bar, you can search specifically by location, livestock type, forage type , or simply hover your mouse over a pin on the map to learn about it.
If you're interested in connecting with the person who placed the pin, just click on the "Contact Owner" button. You will be prompted to provide your name, email, phone number and a message to the owner, whose name and phone number are shown at the top of the page. Hit "Submit," and the owner will be sent your information and you can work together, to take it from there. It's that easy to get connected!
If you need any assistance, please do not hesitate to contact us directly. We also have assembled forms, resources, and links to educational information so you can get the most out of this new tool and integrating livestock to increase soil health!